My name is Camilla Persley. I play basketball and LOVE the WNBA! Lately, I have interviewed players and coaches in the W. I learned a lot from them that made me love the league even more. These are some of the things I learned and love!
1) I got to interview Diana Taurasi of the Phoenix Mercury. I asked her about being the WNBA all-time leading scorer. She said a record is meant to be broken, and someone will break hers one day. I also asked her for advice, and she said you have to be a good teammate.
2) I learned that one of Skylar Diggins-Smith's idols is Tamika Catchings. I asked her what it was like to play against Catchings. She said it was hard because she couldn't stop and be a fan. She had to be competitive.
3) I love that All-Star Captain Elena Delle Donne of the Washington Mystics writes a children's book series and is a great basketball player!
4) I learned from Liz Cambage of the Dallas Wings, who set a WNBA record of 53 points in a game, that she thinks records are cool but she'd rather be winning games.
5) I love that DeWanna Bonner of the Phoenix Mercury is an All-Star after having twins last year!
6) I love that Briann January of the Phoenix Mercury plays in the WNBA and coaches at Arizona State!
7) I love what Natasha Cloud of the Washington Mystics said about why the WNBA is important to girls like me. She said it is important for me to see women playing basketball at the highest level!
8) I learned from New York Liberty Head Coach Katie Smith that managing the game as a head coach is challenging. Coach Smith also said that you have to push yourself to be better as a player.
9) I learned from Monique Billings of the Atlanta Dream that the difference between the W and college is the speed. The WNBA is much faster.
10) I love that Jordin Canada of the Seattle Storm dreamed of playing in the WNBA when she was growing up. That's my dream, too!
11) I love that the Atlanta Dream have women as Owners, Team President, Vice President, and Head Coach Nicki Collen.
12) I learned from WNBA great Ticha Penicheiro and 2018 All-Star Kristi Toliver of the Washington Mystics that ball handling is very important if you want to be a good point guard. You also have to enjoy the game.
Those were some of the things I learned and loved about my interviews. All the WNBA players and coaches I met are so nice and supportive. I feel super lucky to be able to talk with these talented players and coaches from the W. Now, go and support the WNBA!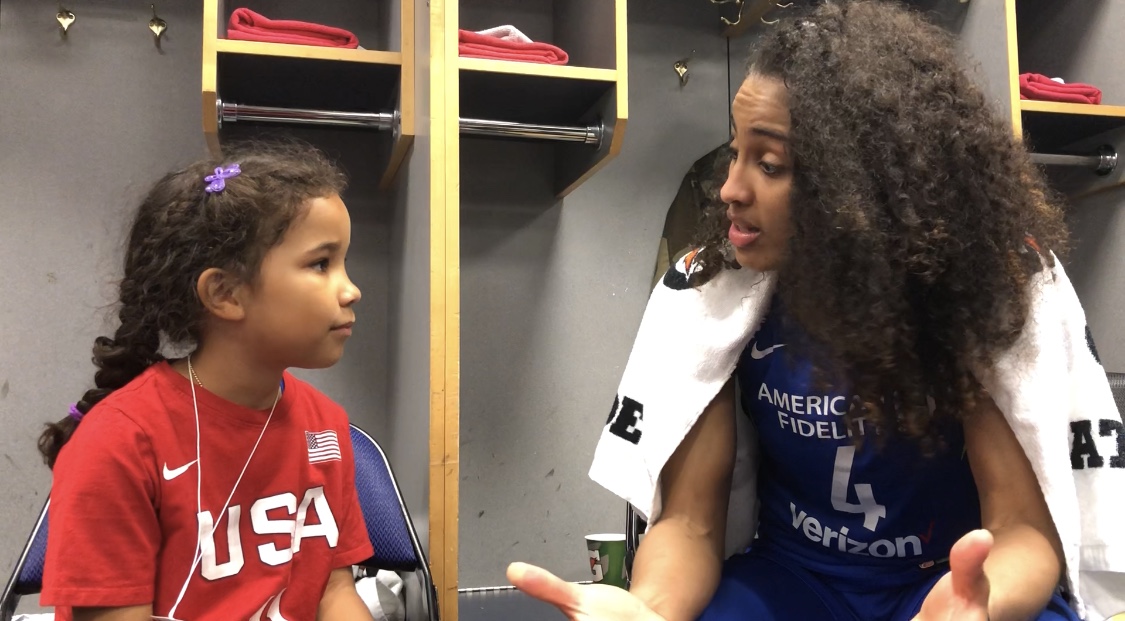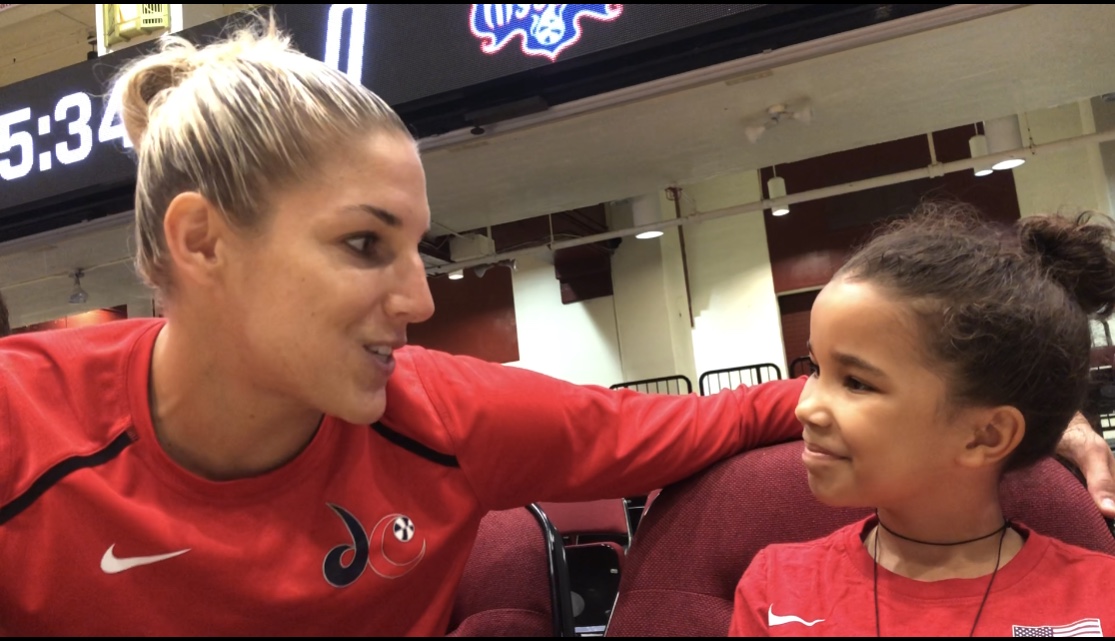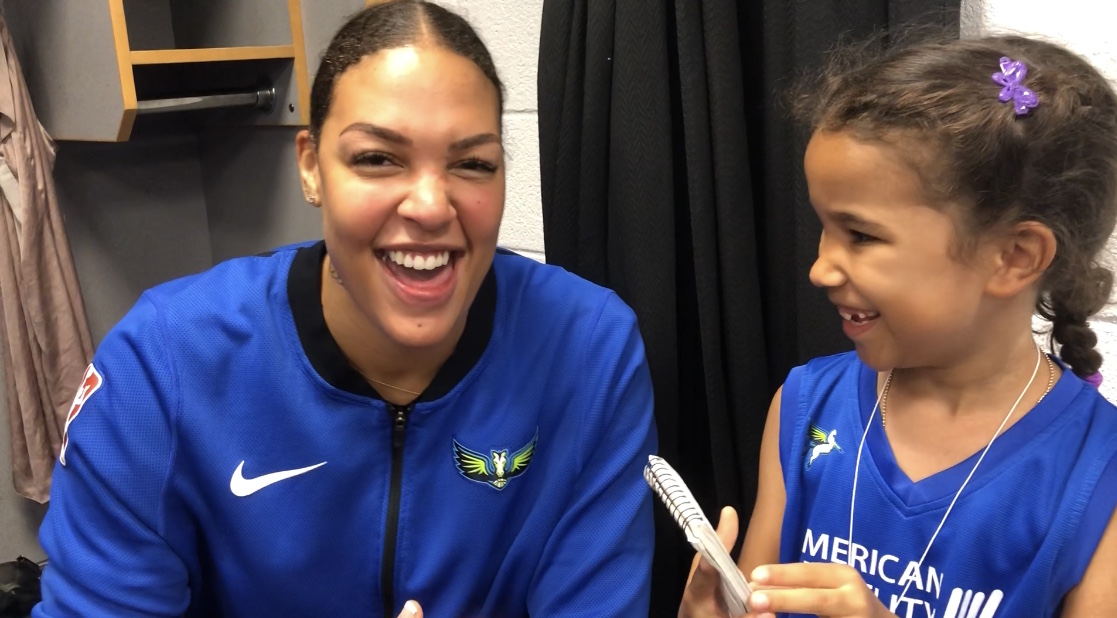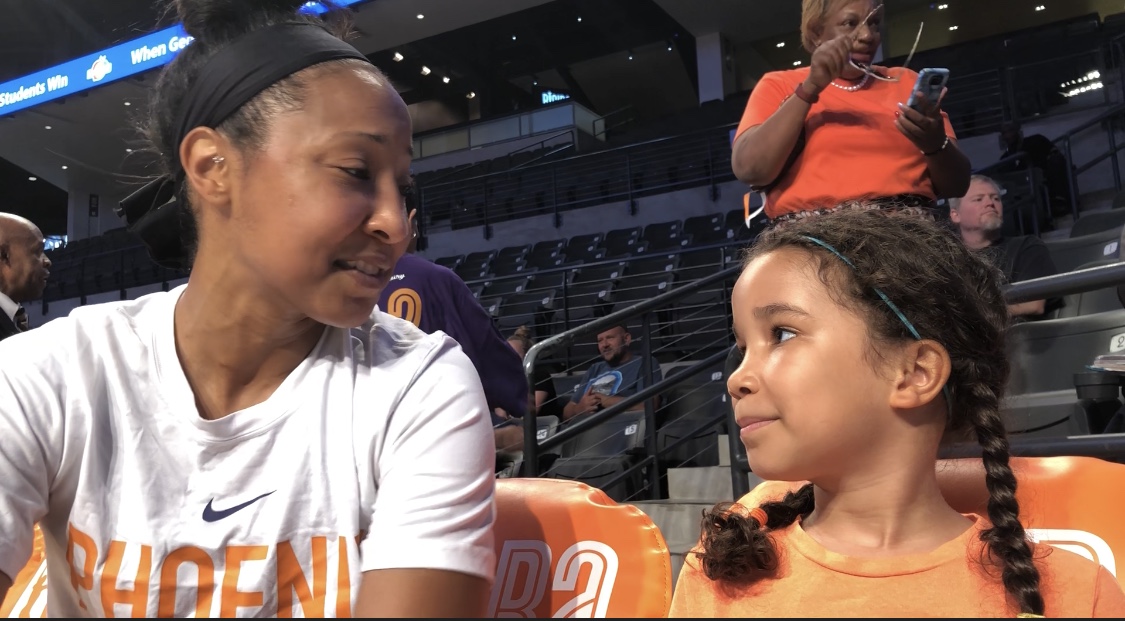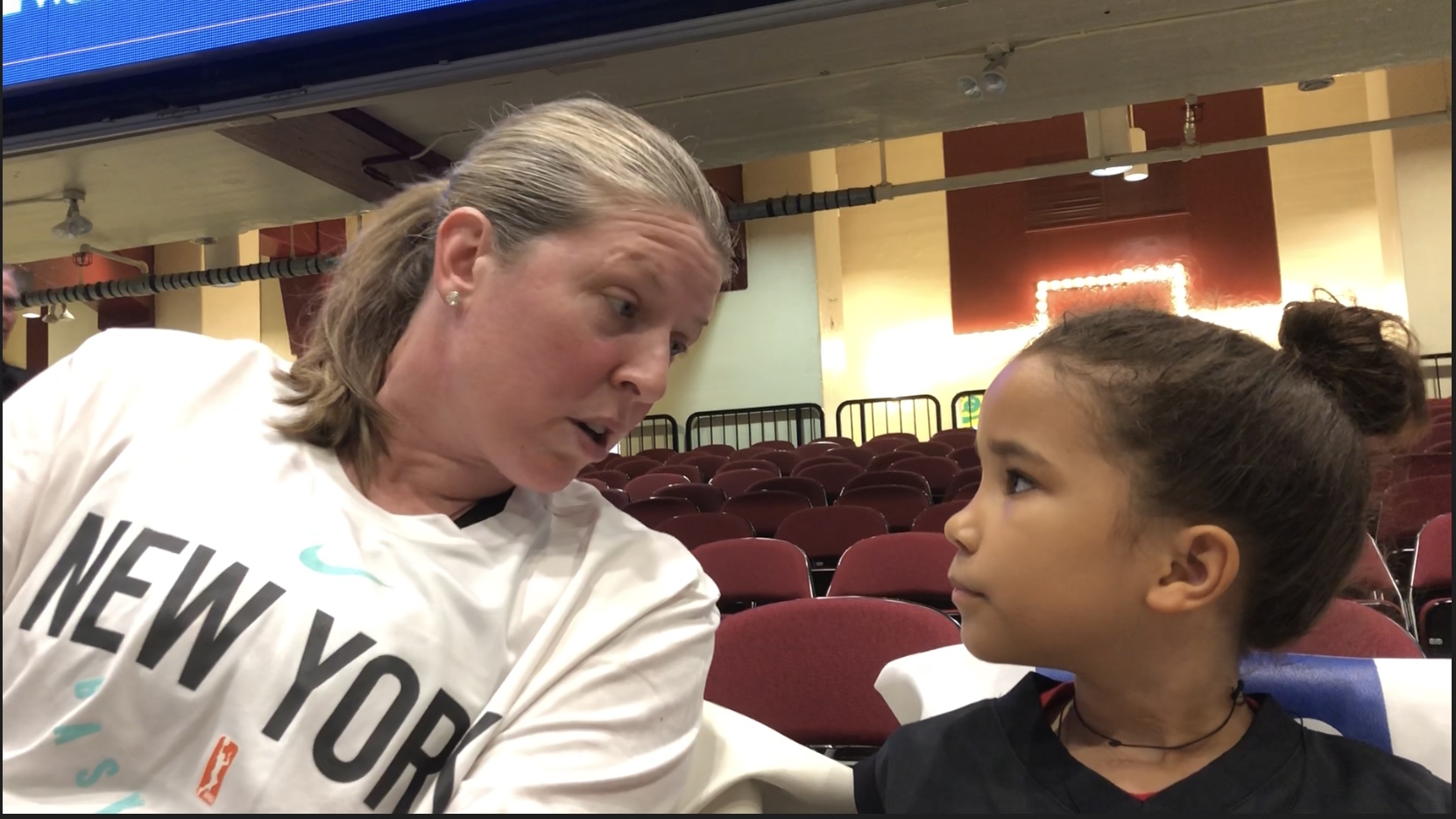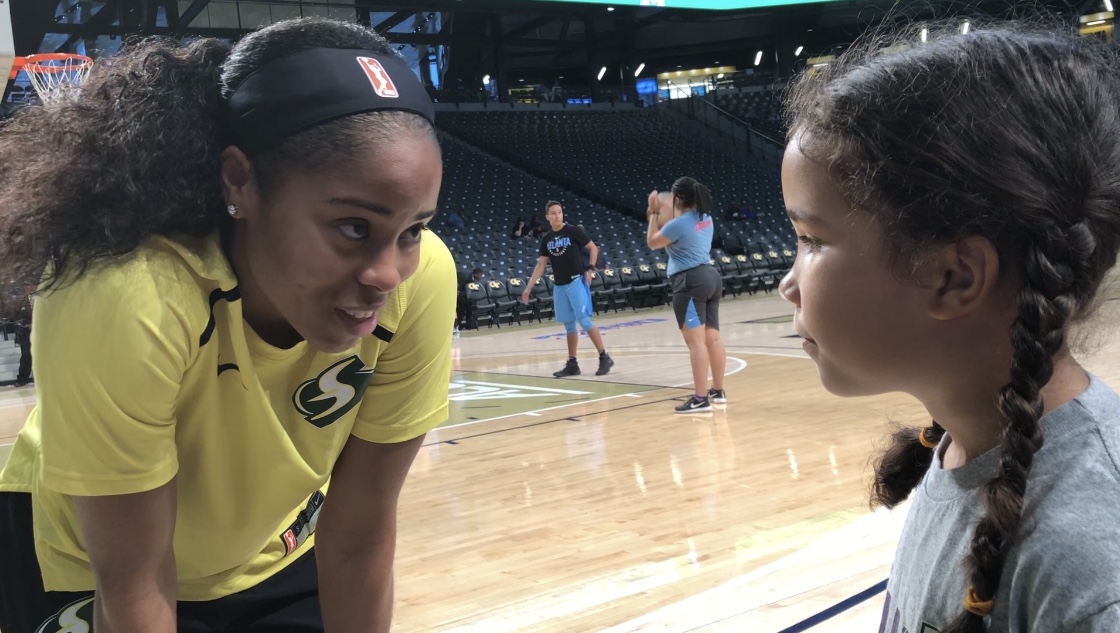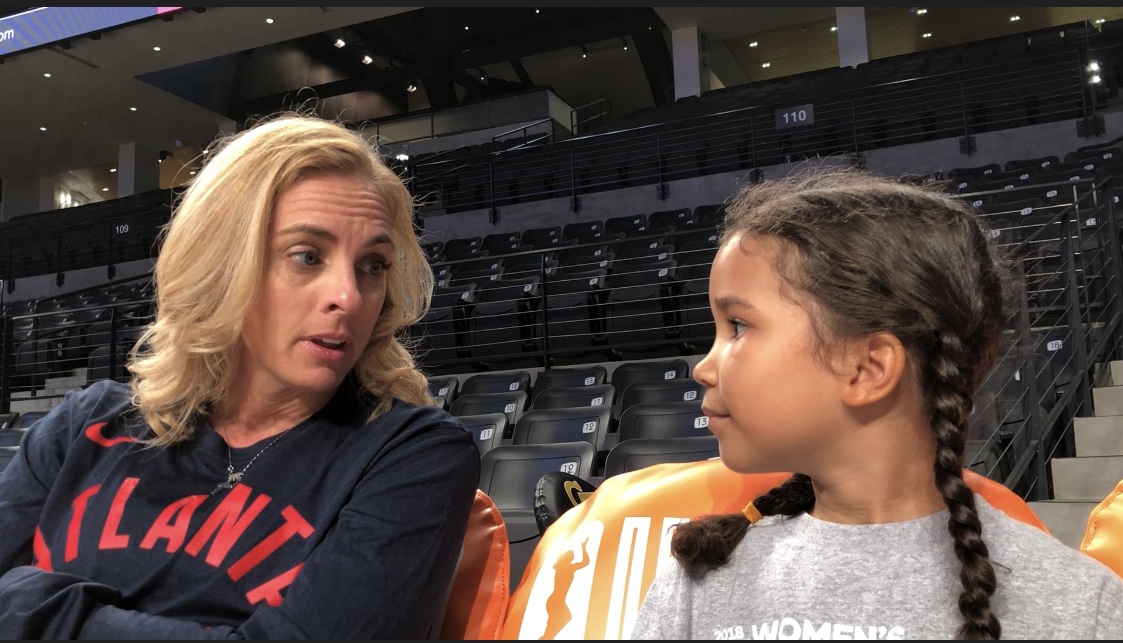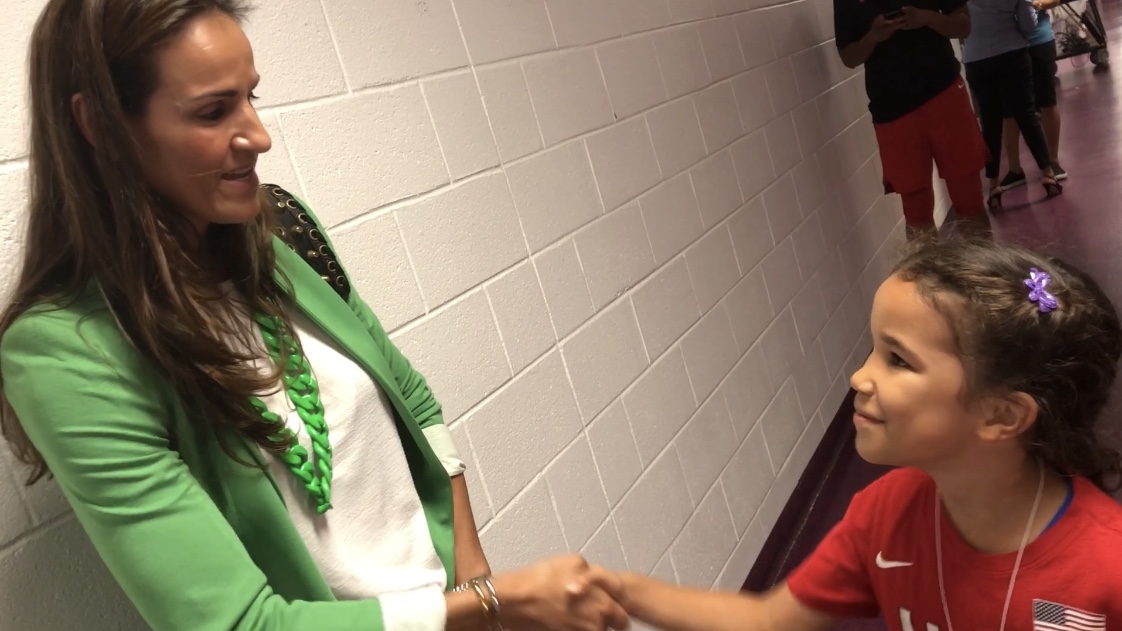 Thanks to the people behind the scenes who helped make these interviews happen: Ketsia Colimon of the Mystics, Bianca Gamez of the Wings, Dan Goldberger of the Dream, Ajah Hawley-Alexander of the Liberty, and Bryce Marsee of the Mercury. And special thanks to Vincent Novicki, who has always supported Camilla's curiosity and passion for the WNBA.